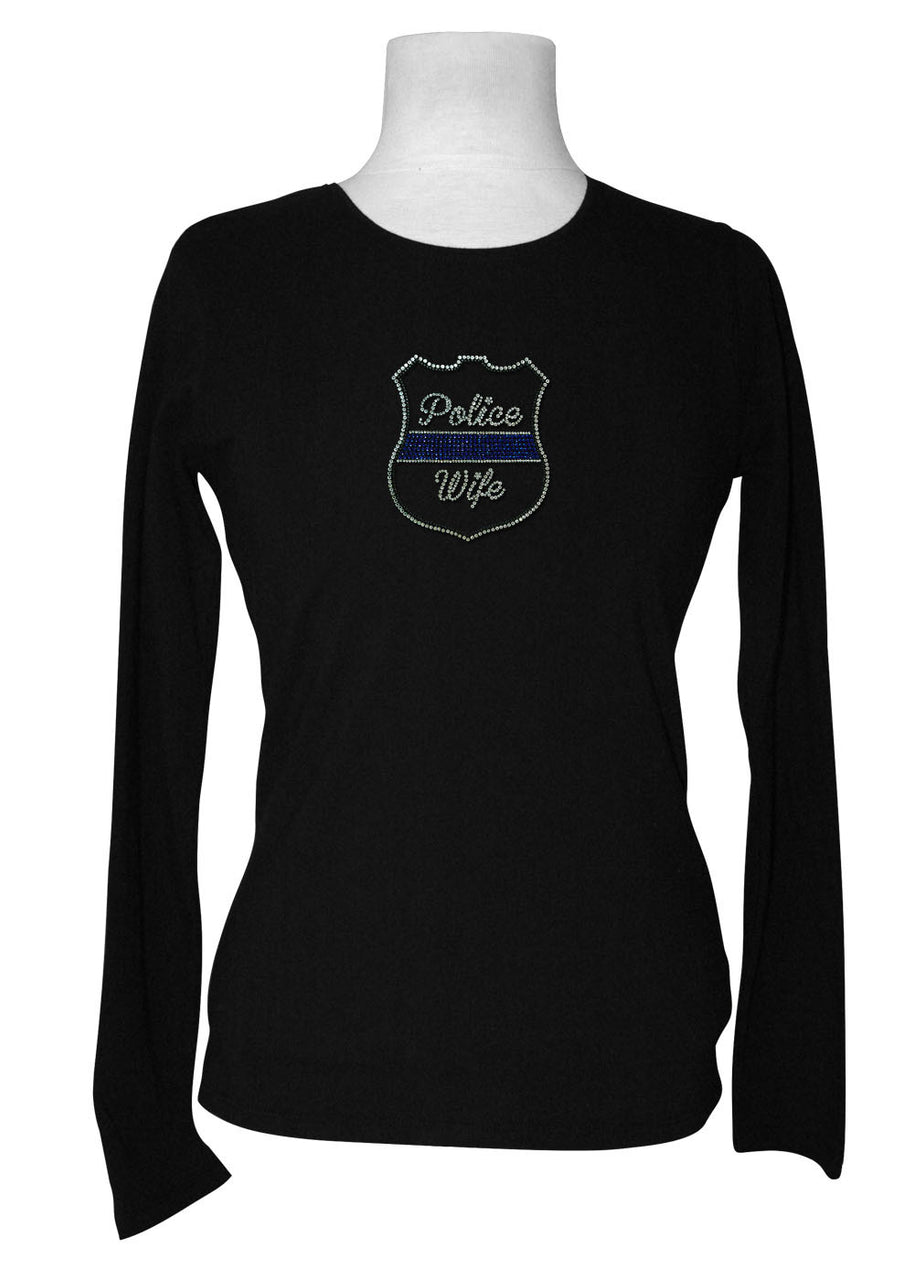 We support police officers, and that is why we decided to create a custom line for the proud police wife!
ALL of these products are made in the USA, and have a 100% satisfaction guarantee! Feel safe and secure ordering from Titania, as we are the industry leader in rhinestone apparel, and service companies like the NBA, Mercedes, Disney, and more!
Additionally, we want to offer you FREE SHIPPING as a "thank you" for your support and sacrifice!